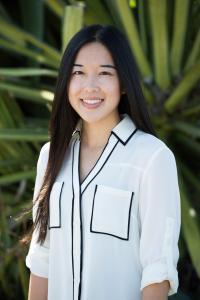 Marriage and Family Therapist Registered Intern
I have a heightened interest in working with teenagers. I really enjoy being able to be a part of this transitional period in their lives and I feel that I am able to connect to their youthful and evolving spirits. My work is grounded in the idea of unconditional positive regard. I believe that individuals have the capacity to work towards change and growth when they are unconditionally and completely accepted as who they are.
I have a calm, warm, & compassionate therapeutic style. I pull from many different psychological theories to inform my work, depending on the individual and the issues they present. On the whole, I am very person-centered. I believe that people are the experts of their own lives and I serve as their support and guidance.
I received my Master's Degree in Marriage & Family Therapy from Pepperdine University in Malibu, CA.
Sydney Tomita, MA (#88400) is supervised by Jennifer Palmiotto, LMFT (#47573).
Copyright 2016 |  Website: AlfordCreative
Two Locations to Serve You
Point Loma Location
3555 Kenyon Street, Suite 101
San Diego, CA 92110
Mira Mesa/Scripps Ranch
10731 Treena Street, Suite 105
San Diego, CA 92131