Overwhelmed by ALL the therapy options?
It is a common misconception that ABA therapy is the only treatment for autism that works.
The autism spectrum is just that - a varied and diverse spectrum of individuals. What works for one child may not work for yours. You want to find the very best therapeutic services for your child, but the overwhelming number of options found on Google makes the process of choosing an autism therapy daunting.
Will it Work?
Will my child ever achieve independence or connection with others?
Is it Respectful?
Autistic adults are speaking out against many therapies as being dehumanizing.
Where do I fit In?
What is my role as a parent in all of this? Do I even matter?
How do you choose a treatment that is
respectful, dignified and understands the values and uniqueness of the individual. 
How do we make the right decision of therapeutic services for our children?
Why does authenticity and values matter?
If you knew me back in 2002 when I was transforming from child to adult, you might remember how elated I was when I got my first real promotion at my first real job. You probably already knew that I loved kids and I wanted to help yours. After one year in the direct care position I was advanced to supervisor. I took this advancement without question. With the high turn over rates within the field, a year was considered a long time. In hindsight, I really hadn't mastered basic clinical skills and had no business taking that promotion. But there I was, at the ripe old age of 23, managing your child's treatment and sitting you down for parent trainings. Sometimes I cringe, other times I giggle about what my training must have sounded like to you. Never would a bunch of behavioral strategies yield the type of experiences you longed for with your children!
Back then I didn't get it. I wish somebody would have politely told me I was full of sh*t. I wish someone would've told me the concept of behavioral consistency is a poor substitute for more important human experiences like the parent-child connection, the ability to attune to your child and show him or her the meaningful constant in their life is your love.
As the days passed, I started to shift. I developed the courage to treat by my values, to question the status quo, to slowly shift into who I am today. My self-reflection of the past becomes important only in the context of the future. My grassroots shift would not be plausible without the beautiful and varied relationships that I have with actually autistic people.
I will treat you and your family with the dignity and respect that you deserve. I'll only use therapeutic techniques that I would consider doing with my own children, friends, and family. I will be thoughtful and respectful in my interactions. I promise that I will not be a part of othering you.
I invite you to take a minute and give me a call at one of our offices. Even though we have grown to six locations in the past few years I still take the time to chat one on one with each parent who is considering working together with us. You can set up an appointment with me at any of the following phone numbers or by clicking the button below to schedule online. 
Live Purposefully. Love Fully. Grow with Us.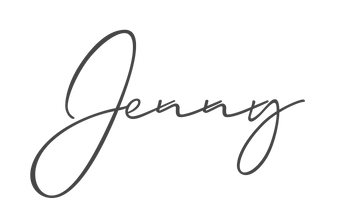 Dr. Jenny Palmiotto
CEO and clinical autism director at the Family Guidance and Therapy Centers
Orange County - 657-999-3232
Live Purposefully, Love Fully, Grow with Us