It may sound cliche to say that you become a therapist to change the world, but that is exactly what we are doing. 
At the Family Guidance and Therapy Center, each team member works from a set of personal values that drive client care. Working by your values allows you the opportunity to bring value to your team, value to yourself and value to your client in a real, meaningful way.
We offer a number of benefits for clinicians:
Semi-Remote work available
Clinical consultation on clients and telehealth
Private offices to offer telehealth or live sessions if working from home isn't your jam
Flexible hours/make your own schedule
Live, Work, Play anywhere as long as you have your CA license
Full administrative team to make your work life easy
The most rewarding part of working at FGTC is connecting with each one of my clients as a unique human being and being there for both the small and large changes. I love and care for my kids so incredibly much. I have developed quite an attachment and I feel honored to be a part of my client's lives.
-Sydney, LMFT
Working with children on the autism spectrum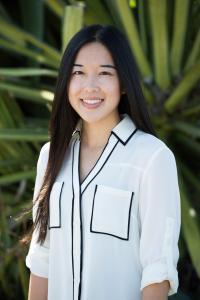 Join Our Careers Database
Our hiring needs are always evolving. Browse our most commonly open positions and send us your information so that we can reach out if we have a mutual fit.
Send us your information for future opportunities
Live by your values, work by your values.
FGTC's belief that being your authentic self in this world, even in your professional life, creates a clinical practice that is honest, open and allows each client to feel a sense of belonging in this word.
When you join our team, you will find a group of people that are dedicated to creating a better world. When we work by our values, we can make meaningful changes in our client's lives.
Our Company 'Why'
When we live purposefully and love fully, we grow a compassionate, understanding, and equal world. This is our journey. Grow with us.
Mission
The Family Guidance & Therapy Center is a group of caring professionals who believe treatment should be a collaboration that includes your values, the latest research and our expertise. We are committed to helping you and your family members make lasting change in your lives.
FGTC Values
Push good into this world in everyday moments
Love Wins. Love yourself, love your people, love this life
Live your why. Find it, live it everyday
Ask for help; nobody goes it alone
Everybody belongs here
Empathy and compassion are a daily practice; a choice. We choose to practice both
Feed your soul; she deserves your love and attention
Show up every day as your imperfect self
Have faith in the unknown
There is purpose in your struggle. Growth does not happen without it. Trust your process
Are you a good fit for the FGTC Family?
Below is a list of values that our team works and lives by. Want to know if you will be a good fit for our team?
Consider the following values and how important they are to you:
Resilience

Always Learning

'Figure it out' mentality

Problem-solving

Flexibility 

Creativity

Relaxed

Relationship oriented

Independent 

GROWTH
The majority of entry-level positions at the Family Guidance and Therapy Center require work with children. The ability and desire to relate well to children and their families is essential.
Training for Clinicians
When you join The Family Guidance & Therapy Center, you become part of our family.
We spend a lot of time in our workplace. Because of that, we are committed to creating happy, supported and appreciated employees.
We provide advanced trainings without contracts for our loyal employees including RDI® consultants .
BCBA certification coursework
Exam prep courses for pre-licensed team
BCBA supervision from a developmental/relational framework
Have a question? Send us a message!
To apply for an open position please do not use this form, you may click on the open position above and submit your resume there. Thank you.